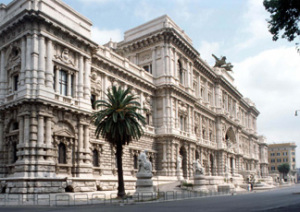 In the sector of real-estate law, the Firm offers consulting and all-encompassing assistance to its clients in every branch
Management of all the operating phases in the signing of real-estate contracts: from the negotiations to the closing of the real-estate agreement, as well as any phase of implementation (real-estate sale contracts, contracts for residential rentals, contracts for commercial rentals).
In addition, in the area of real-estate asset management activities, the Firm carries out economic, financial and legal analyses of the real-estate investment, meaning the most important procedure in terms of evaluating the validity and correctness of the decisions that the client, whether a private party or a company, is about to make, or has already made.
Assistance with the stipulation of real-estate contracts: sale contracts, residential or commercial rental contracts, leasing contracts, sale and lease-back contracts, plus contract tenders.
In this area, the Firm, working with accountants of proven expertise in the sector, evaluates the economic pros and cons, the financial feasibility and the profitability of the investment that the client intends to make, analysing the current net value, the rate of internal yield and the pay-back period, as well as the rates of actualisation and capitalisation of the real-estate market.
- Real-estate funds.
Real-estate funds are instruments that allow holders of savings to participate in a real-estate investment, a type of operation inherently characterised by high costs and low liquidity, while benefiting from the advantages of financial diversification that come with professional management that close to the source. Such funds are meant for investors attracted by the prospect of investing "in brick and mortar", in the form of a long-term investment offering lower exposure to the normal fluctuations of financial markets. Apart from real estate, which represents the primary area of investment, real-estate funds also invest in the rights to make use of real estate, as well as in holdings in real-estate companies. The funds are founded and managed by a professional financial intermediary, and they operate under regulatory supervision. This type of investment is comparable, in part, to those involving bonds (with the distribution of proceeds, as is done through bond coupons) and, in part, to a share or property security that offers the possibility of a capital gain or loss from the underlying asset.
Participants are entitled to redeem their shares only at pre-set expiration dates (at the moment the fund is liquidated, upon its expiration, or on the occasion of early redemptions).
Real-estate mutual investment funds should not be considered, therefore, as merely one of the many financial activities in which a private or institutional investor may place assets, but rather as a result of the ongoing development of the techniques and forms under which real-estate assets are managed: The Studio offers its services as a consultant and adviser in the establishment of real-estate funds.